accueil
>
version de Puppy
>
FrUpup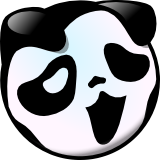 ---
svp continuer à traduire ici:
Precise Puppy
is compatible with Ubuntu Precise binaries, developed using
Woof
by Puppy originator
BarryK
. This page is for the version developed by Barry, for other versions see the
Upup Index
. The latest version is 5.4.3 a bug fix of 5.4. (Not to be confused with
Slacko Puppy 5.3+
, which is a community edition with
Micko
as lead developer.)
Precise Puppy retro
is almost the same, except built with a
non-PAE kernel
. The differences are explained further in this
readme
.
Upup
- list of Ubuntu based Puppy's
---
CategoryPuppies
Catégorie français