Homepage
>
Puppy Version
>
Puppy3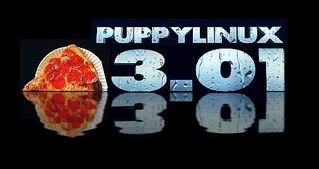 There is a most important point that needs to be made here:

all
of the apps listed below are in that approx 90-100MB Puppy
distribution -- they are not extras that have to be downloaded later.
So, it
all
runs in a ramdisk, and it all installs in a 256M
usb flash card with over half left over for your data. Prepare to be
amazed...
Web browser:
SeaMonkey
E-mail:
SeaMonkey
Word processor:
AbiWord
Spreadsheet:
Gnumeric
Media Player:
Gxine
Image Editor (raster):
MtPaint
Image Editor (vector):
InkscapeLite
Chat:
Gaim
Contacts:
SeaMonkey
Calendar:
ICal
File Manager:
ROX-filer
Window Manager:
JWM
TransMission BitTorrent graphical client
ctorrent (command-line BitTorrent client), PupCtorrent (graphical interface for downloading/seeding with ctorrent) & Pupcreatetorrent (graphical interface for creating a .torrent file with ctorrent)
AbiWord (word processor)
Geany, Leafpad (text editors)
Mozilla SeaMonkey Composer (web page creation)
ePDFView (PDF viewer)
puppyPDF (converts file to PDF)
gxine (multimedia player)
Grafburn, TkDVD (CD & DVD burners)
Pcdripper, Pupdvdtool, ripperX (CD, DVD rippers)
Burniso2cd, ISOMaster (ISO tools)
GTKSee (image viewing & managing)
MtPaint (image editor for raster graphics)
---
CategoryPuppies