HomePage
>
Components and HowTos
---
CategoryMenu
Puppy is going back to his roots. Booting from SD. Moving to a new processor. Making every bit count. Join the Puppy geek adventure for 2012. Woof Woof
What is Puppi?
What Puppi centric news is available?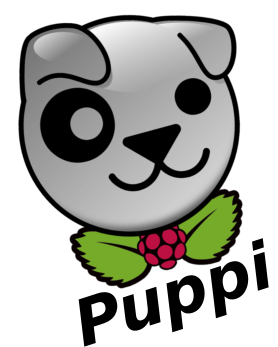 What SD cards should I use?
The Rpi Foundation recommend Class 4 and above (10 is the highest)
If no class number it will probably not work.
Barry recommends Class 6 as a minimum.
Barry is trying to minimise SD read/writes in Puppi SAP.
Even the same brand of Class 4 can be temperamental.
Transcend brand SD cards have been recommended.

How reliable is the hardware?
How soon before Puppi is on the Raspberry Pi?
Alpha testing now available - see news section
Barry (has board), Raffy (has board), Sickgut, Antiloquax (two boards),
MarkG
, John Murga (has board), Lobster (has board), Shadow (has board) and others have boards on order or just arriving.
How do I get an operating system for my Raspberry Pi NOW?
I can not get a Raspberry Pi. Can I still try out/test Puppi SAP?
Waiting list on pre orders is still aprox 6 weeks
Use Qemu
for now
Can I burn SD img files from a Mac?
How to do I use Mtpaint screenshot?
See the info on installing favourite Puppy programs
When installed Mtpaint is in your LX menu under graphics
The screenshot facility in Mtpaint is under File/Actions/Time delayed screenshot

What the ffffffffff?
If you are getting strange auto-repeats or other weird behaviour try plugging the USB keyboard or other device directly into the Rpi, or use a powered hub.

What if I am American?
Can I have Raspberry PI FAQS?
---
CategoryTutorial
CategoryARM